Top Holiday Traditions of the Town Hall staff
At Town Hall, we love participating in special holiday traditions.  We're particularly excited about our Holiday Show, Gotham Holiday Swing!
However, since we have to wait until December 17th to see it, we came up with a list of other NYC traditions that bring us holiday cheer:
1) Go to the MoMA store for beautiful & unique holiday cards.
2) Dash across the street to Bryant Park for a little ice skating magic!
3) Parents draw straws: one in line at Macy's Santaland while the other takes the kids to check out the Puppet Theater Show!
4) For a more adult tradition: head up to the King Cole Bar in the St. Regis Hotel for a milk punch. (a tip originally picked up from food writer Jane Lear)
5) Embrace the beauty of Grand Central Station - we love this year's light show!
6) Swing by the American Museum of Natural History to check out their Origami Holiday Tree.
7) Get a zipcar and tour Dyker Heights for the best Christmas Lights in Brooklyn (or perhaps all 5 boroughs?)
8) Marvel at the Holiday Train Show at the New York Botanical Garden.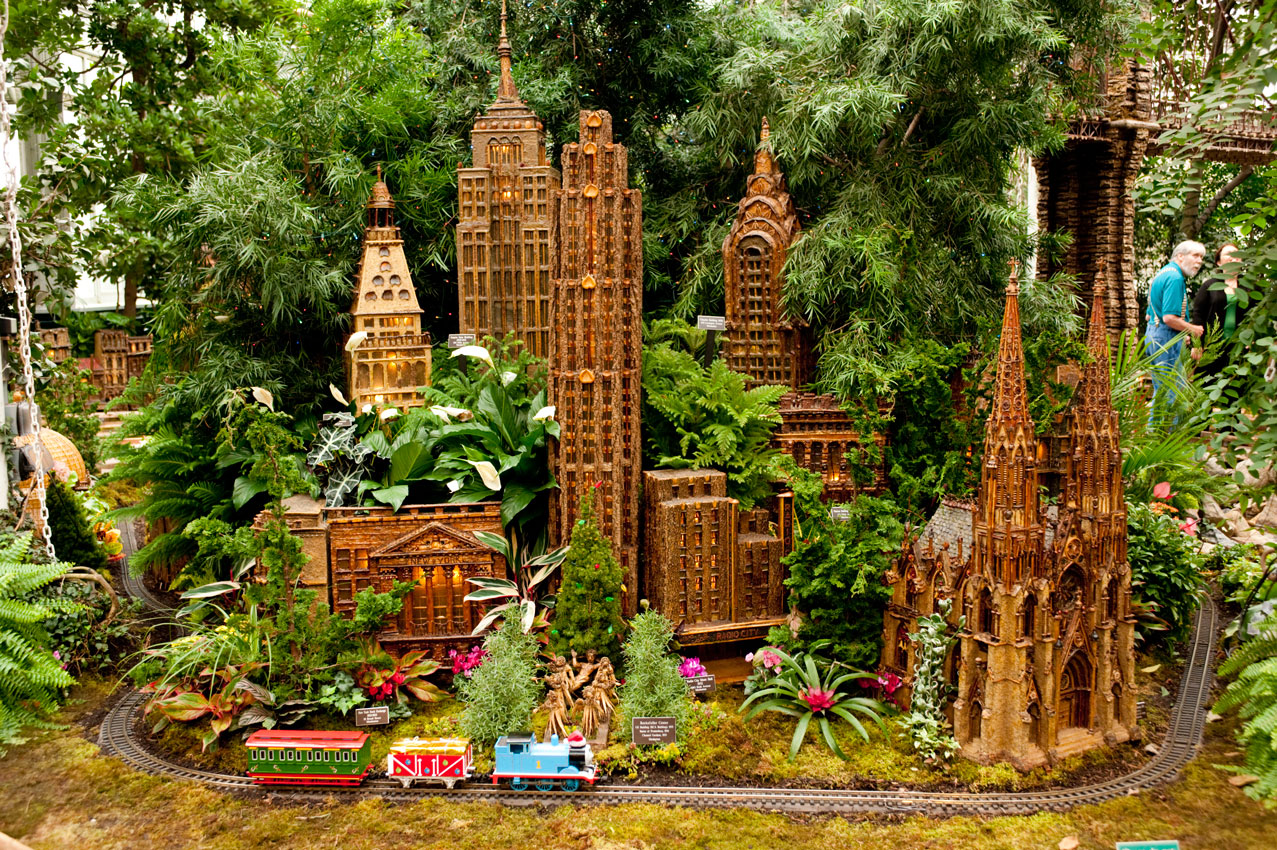 9) Cross the Brooklyn Bridge to DUMBO for Jacques Torres Hot Chocolate and a brisk stroll on the Brooklyn Heights Promenade.
10) Pick up last-minute gifts and ornaments at the Union Square Holiday Market!
We hope you've found some fun ideas for your NYC holiday!  If you have any traditions to share, please comment!  We're always looking for a beautiful day in our city.  We hope to see you December 17th, and until then, have a wonderful holiday season!